Caroline Gives Back
- HluHluwe Public Primary School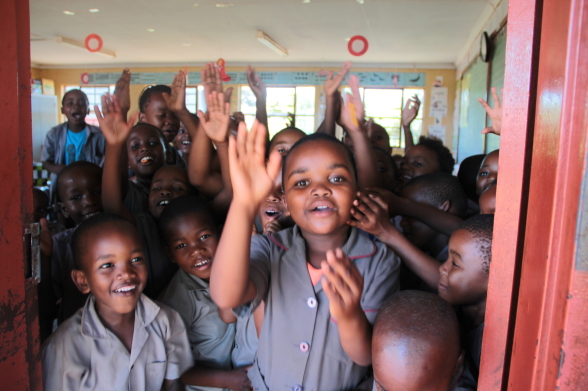 The Story

One of Caroline's dreams is to finance a primary school in South Africa within the Star For Life Program. Which means providing education to children and young people in the most vulnerable areas of HIV & AIDS in South Africa. It was during her first trip to the South Africa and KwaZulu-Natal area as Caroline was touched by the children and their will to achieve their dreams, despite all the miseries that surround them. Caroline did not see any victims, rather children with shining eyes that overwhelmed the visitors with love and gratitude, now they knew they had a chance to really make their dreams come true.

In August this year she decided to raise funds to support a primary school. Caroline was well aware of the fact that a lot of things are catching our attention every day and therefore she was very humble about the goal of getting 25,000SEK (about 2500Euro) as a start for funding the school. But she turned out to be wrong. What happened during the event in August is a true sunshine story. After Caroline sold 220 Star For Life bracelets, she turned to the audience during the gala-evening and asked them to help her sell the 50 remaining bracelets. She told them about the dream, about the children and how much it means to be able to pay it forward. A man became so incredibly touched that he directly committed and donated double the amount! and this created an avalanche of companies and individuals who all decided to join and give what they could. This evening, the collected together 170,000SEK (17 000 Euro!) and can now finance the school for just over two years!
Thank you all the great investors and sponsors for your contribution, this means incredibly much!
Official opening ceremony takes place on 6th November 2017

What is the Star For Life program?

It is a unique educational method developed for schools in South Africa for children and young adults between ages of 5-18. The Star For Life program is based on strengthening young people to believe in their dreams, taking responsibility for their choices and keeping themselves healthy from AIDS. By providing coaches at the schools, they help the students to be inspired to create their future according to the conditions they have, and they then develop both the will and motivation to decide to go for their dreams. The message of Star For Life is summarized simply:

If you have a dream, keep yourself healthy if you decide and dedicate what you believe in: make it possible!
Education is the most powerful weapon which you can use to change the world.
- Nelson Mandela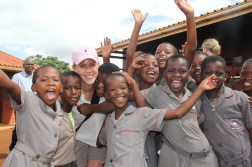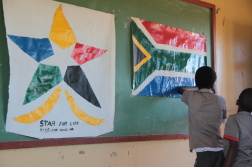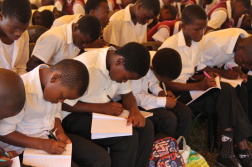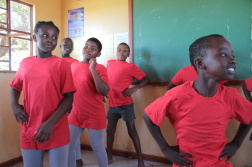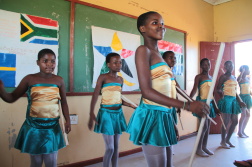 The chain in life is that we help each other, I am able to help you right now, maybe you can help somebody in the future and pay it forward.
- Anonymous
Interested in being a school partner?, Funding?
Help selling bracelets?
Or anything else!, please get in contact
mail@carolinelarsson.eu
Hluhluwe Public Primary School

The school we choosed to support is Hluhluwe Public Primary School. It is located in the north-east part of South Africa in the KwaZulu-Natal Province near Swaziland and Mozambique. More information about the school is to come, please come back and check out our adventure!

Meaning of the Star For Life star

The Star for Life star has the same colors as the South African flag. The different colors of the star also represent different bearing principles that the program is working to highlight. The idea is to convey important values ​​with clear messages. An example that is considered particularly important is that the girls should be strengthened in their right to say no to six. The black cape stands for "I decide".